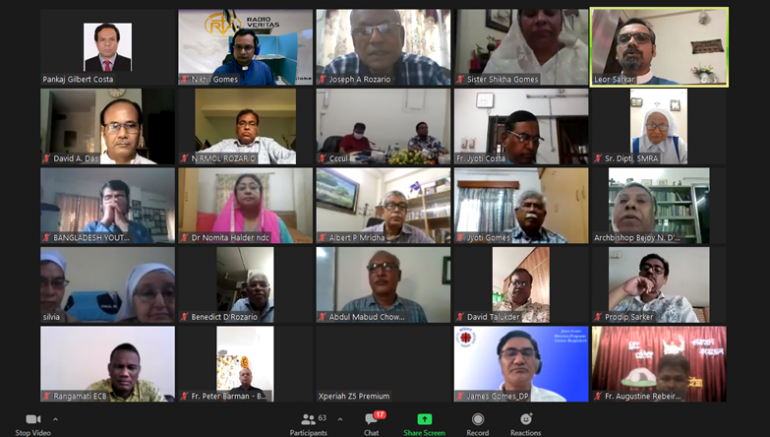 Churches in Bangladesh held a virtual ecumenical prayer fellowship for the "healing of the world" on Monday, May 17.
The event reflected on the theme "If my people, who are called by my name, will humble themselves and pray and seek my face and turn from their wicked ways, then I will hear from heaven, and I will forgive their sin and will healthier land."
Archbishop Bejoy N. D'Cruze, president of the Catholic Bishops' Conference of Bangladesh, said "it is time" for everyone "to join together to pray for the world, especially for countries which are very much affected and for our country and our people as well."
"In this pandemic situation we need a lot of prayers," said Cardinal Patrick D'Rozario, adding that "prayer is the only way to overcome this difficult situation."
"At the moment we have to take two vaccines, one is the vaccine of faith and the other is the vaccine of humanity and we need to work together as a children of God," said the cardinal. 
"By this we show our love, fraternity and this is our responsibility for all of us," he added.
Those who joined the activity offered special intercessions for and end to the coronavirus pandemic, to poverty and unemployment. Prayers were also offered for the souls of those who died due to COVID-19.
The participants also remembered in their prayers the Israeli-Palestinian conflict. – Nikhil Gomez / RVA news.