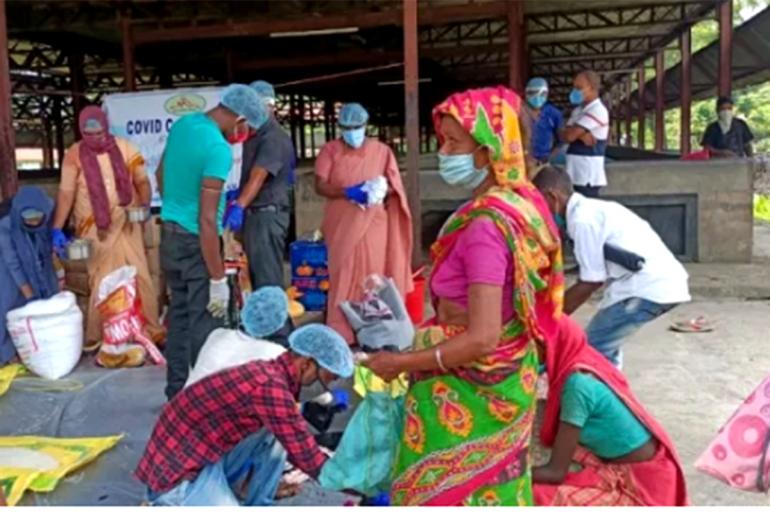 Workers of India's tea gardens in the northeastern state of Assam, already stressed for lack of regular wages, found themselves in greater danger as an unexpected outbreak of COVID-19 infections were discovered from three tea estates in Kalain block near the Assam border with Mizoram state.
The government of Assam requested the Catholic social action center Seva Kendra Silchar to open a COVID care centre for over 80 tea garden workers affected with the disease.
The tea garden workers, being far from the cities, were not aware of the onset of the second wave of the pandemic, and being poor, stayed away from hospitals.
The tea garden workers earn 145 Indian Rupees a day (about US$2) and they may get work for only three to six days a week. They live in small overcrowded huts that lack sanitation.
Bishop Stephen Rotluanga, CSC, of Aizawl responded to the situation and set up three COVID care centers, one each near the affected tea estates.
The centers are supported by Catholic institutions run by religious congregations in the area. 
Volunteers are on hand to help the patients round the clock while medicines are provided by the government. 
The social action centers provide food and care, and three religious sisters visit the centers daily to provide counseling and encouragement to patients and their families. - Frank Krishner/RVA News