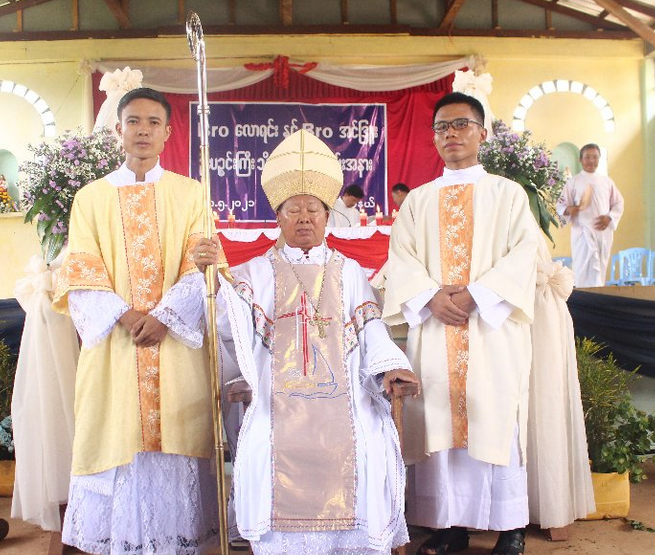 The Diocese of Mawlamyine in Myanmar was able to ordain two new deacons even in the midst of political crisis in the country.
 
On May 23, Andrew Moe of the Kayan tribe and Lawrence Tin Ko Ko of the Ghebah tribe were ordained deacons in Palaw parish in the southernmost diocese of the country.
"Although we face political and health crises, the Lord calls me to be closer to Him as a deacon," said Deacon Lawrence Tin Ko Ko. 
"It is my answer to the call in the midst of storms and waves," he said, adding that he feels "like a soldier in a very hard time."
"I believe that the Lord is with me in my life boat in this stormy time," he said.
Deacon Andrew Moe believes that "God is present in His works and in Him we can overcome the difficulties."
"There may be numerous hardships in life, but because He is with us we will be able to accomplish the things that we have to," he said. 
"The Way of the Cross did no end on the cross itself but in His resurrection," said Deacon Andrew Moe.
 
The Diocese of Mawlamyine separated from Yangon archdiocese and was installed on May 22, 1993.
At present, there are 27 priests serving in the diocese under the supervision of Bishop Raymond Saw Po Ray. - Hubert Saw/RVA News